THE GREAT CANADIAN BATTERY DRIVE
At Canadian Energy, we're not just about distributing fantastic products. We also have a passion for helping out our communities and the environment where we live and work.
As a school, organization, remote community, or team there is a great new way we can work together to help the environment and raise money for your next fundraiser. For every battery you recycle with Canadian Energy, you would need to collect over 96 beer bottles or 40 wine bottles to match! We can't even imagine how many bake sales or car washes you'd need to compete with that. The latest automotive industry research shows that 12% of consumers still have a dead or unusable vehicle battery at home and not in the closed recycling loop in an effort to bring those remaining vehicle batteries that sit in forgotten corners of garages or in inoperative vehicles back into the recycling loop, we have launched this program.We've created a process to make recycling batteries simple, safe, and profitable. And at the same time, ensuring our forests, rivers and oceans become cleaner and greener.

In conjunction with the Canadian Battery Association and the Responsible Battery Coalition, we have a goal to collect 2,000,000 batteries. We simply can't do it without you. Your support will make a real, lasting impact in the lives of our children and on our environment. Please read these important pieces of information:
Please read these important pieces of information:
Canadian Energy, and affiliated locations, will accept all types of batteries for recycling, but will only pay participants market price on eligible battery types (lead-acid technology).
Large Lithium battery sizes are showing up at our branches more frequently now. These are typically Powersport and larger footprints. These types of batteries need to be sent back to an approved facility to be recycled and the cost is about $12-$15/lb.
We may, at any time, and at our sole discretion, modify these Terms and Conditions of Use, including the types of batteries we accept for return for the purpose of recycling or exchange for monetary exchange with or without notice to the User. Any such modification will be effective immediately upon public posting. Your continued use of our Service and this Site following any such modification constitutes your acceptance of these modified Terms.
Round up your volunteers, choose a name, and choose a passionate team leader for your battery drive.
When registering, choose a date and time to either drop off your batteries at your local Canadian energy recycling location or to schedule a Canadian Energy route truck to come to you and pickup your collected batteries.
Your sorting location can be at someone's home, school, local community centre, or your local Canadian Energy parking lot.
Get the word out early so that people begin to look for those hidden batteries for you! Use social media to broaden your reach!

Each kit contains a pre designed door mailer to drop off around your community, a count sheet, and an e-book with instructions on how to organize a safe and profitable battery drive.
Collect all of your batteries and bring them to your designated sorting location. Sort your batteries, load them into trucks, and bring them into your local Canadian Energy location at your registered time to collect your money on the spot. A long way away from a CE location? No problem. Call us to arrange a pick up.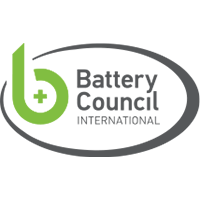 Battery Council International
Battery Council International is the leading trade association representing the North American battery industry, an industry committed to responsible manufacturing and sustaining the world's most successful circular economy.